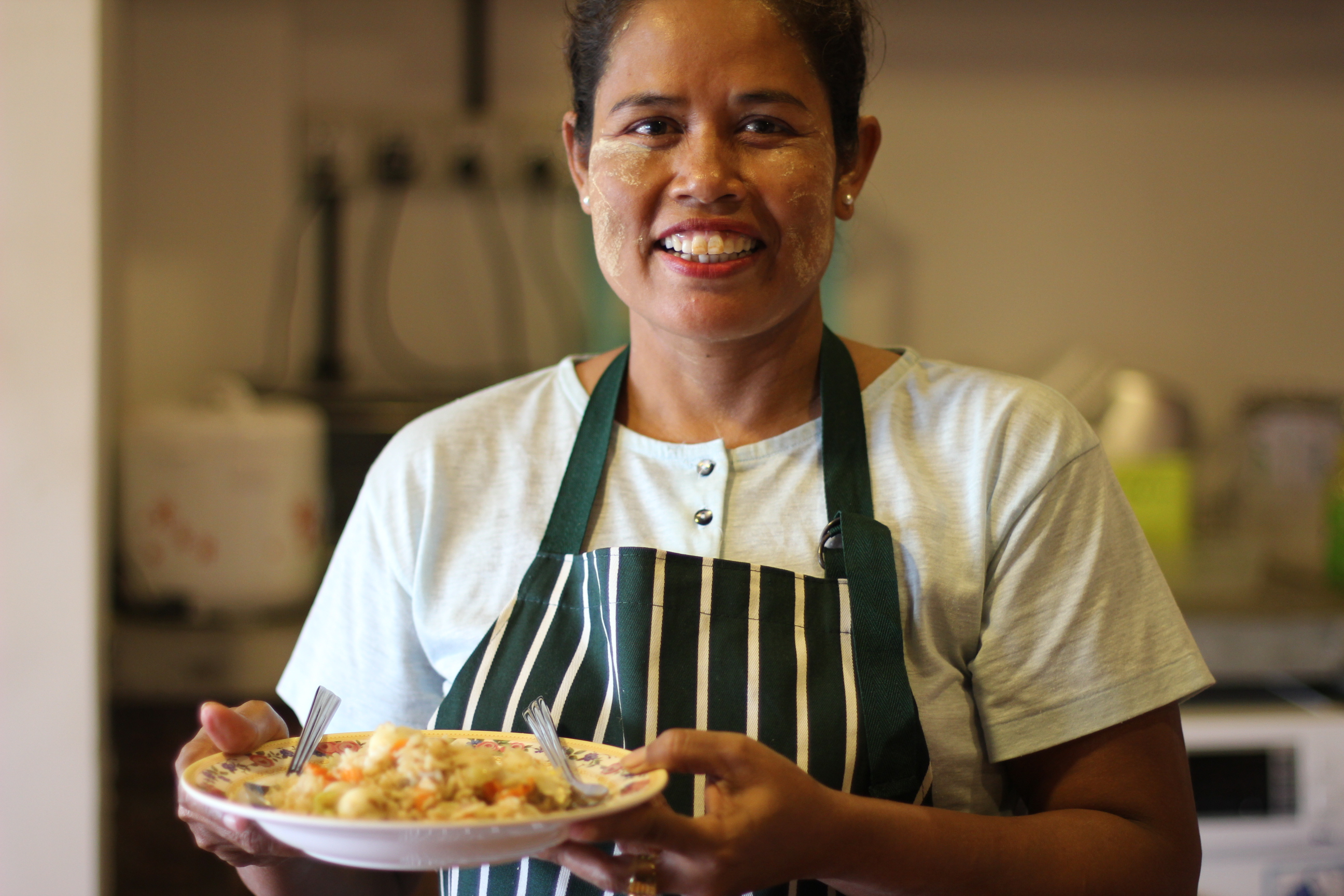 She was born and grew up in Ayeyawady, rural area of Myanmar. Her father was a fisherman and her house was not rich enough to afford the basic education for her. Even though her situation was tough, she is tenderhearted and powerful.
Ma Kei, started her career at HerBEST since Aug. 2017. Now she is in charge of taking care of customer goods at our office.From washing customer's bed sheet and ironing to managing the the cleaning tools and solvent and going shopping, her work is covering all things related to supporting customers. Although she rarely go to our customer's house for housekeeping, but I believe she is a great team player, working behind the scenes to support the other members.
Not only her work for the customers, but also her appearance is also very important to our team. She is like a mom for everyone in HerBEST. With her hospitality, she can never forget taking care of other's health, feeding food, cheering them up when they are not in good mood. Sometimes she is a little goofy, but nobody cant's avoid smiling when you see her, talking to you like your mom.
Ma Kei always makes our team happy, which means Ma Kei is always trying to make our dear customers happy indirectly as well.